Burgener Weightlifting Course (Online)
An online course where you will learn and perform the the fundamentals, drills and positions of olympic weightlifting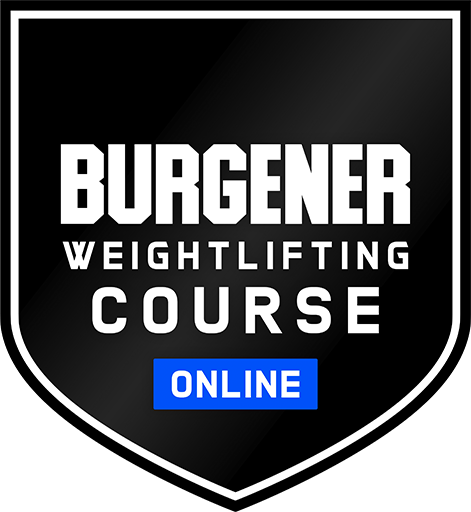 The Burgener Weightlifting Course is stand alone the best curriculum to lay down a foundation for the Olympic lifts. The course objective is to teach coaches and athletes how to perform the snatch, clean, jerk – safely, efficiently and effectively. Come spend 2 days with the Burgener Strength Team dialing in the fundamentals, drills and positions for both the snatch and clean & jerk in both coaching and performance breakouts.

got questions about Burgener Weightlifting Course (Online)?
Visit our extensive Frequently Asked Questions page for even more information.